Here is the new born child from Arran. This 18 years old version completes the trilogy started with the 16 and the 17 years old. Those last two were of great quality. This new version, matured in sherry casks and limited to 9000 bottles, will it be of the same kind as its little sisters?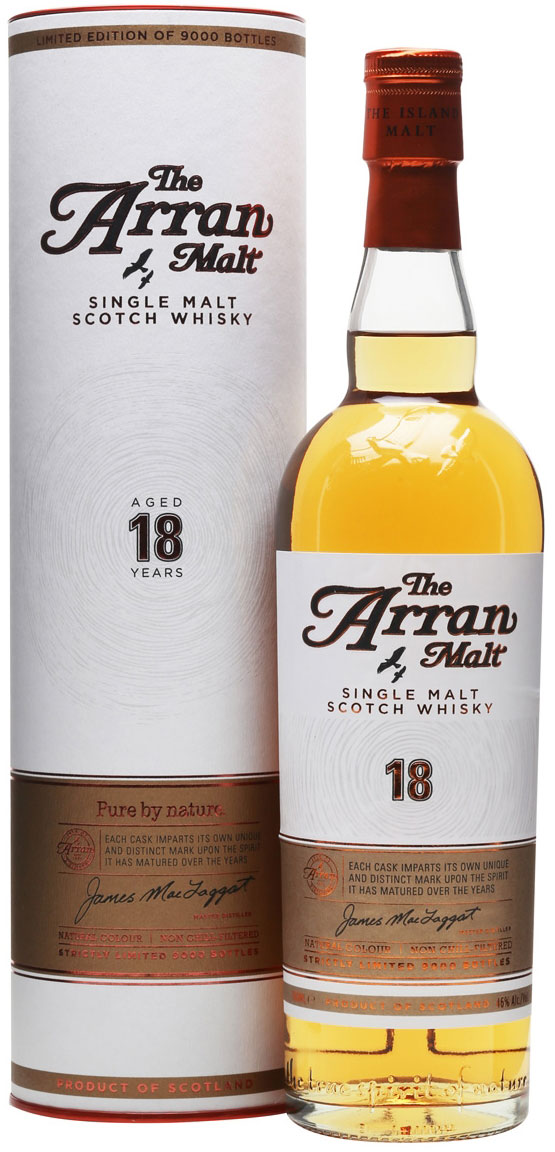 Nose : We clearly have got apple pie in the first place with superfine sugar. Then, we smell lemon pie, honey, notes of financiers. We also have got a bit of ginger and green vegetables that bring a bit of lightness. It remains very « dessert » (gourmet) although we feel the presence of purely sugary notes.
Mouth : the texture is smooth with a sizeable cereal supply (malt, hazelnut) with still a honey-dew component. We've got from the start much more spices with cinnamon and black pepper above all else. The second part of the mouth brings a little vegetal component with still apple pie gone along with wood (a bit too  much) and fresh lemon.
Finish : we've got a nice length considering the abv with apples note, lemon, milk chocolate and grapefruit. The aftertaste keeps this grapefruit and some spices with, anew, ginger at the end.